Study at NAIT and state immigration (simulation of jobs related to media)

등록일 : 2021.07.02조회 : 1,108댓글 : 0
Hi, This is Murphy.
It was very hot until last week but after the rain the sky is beautiful todays.
The weather of sun is glowing, and air is fresh seems very similar to the summer in Canada,
so Murphy miss Canada very much these days.
However, the entrance regulation of Canada is now relaxing and
possibility of international entrance and quarantine for those who have vaccinated is expanding,
thus, we all are waiting for the moment of traveling abroad.
Now that we started our day with the weather similar to Canada,
Murphy came back with the way to go to Canada safe.
Since we focused on Edmonton in Alberta province this week,
it is totally out of order if Murphy do not talk about the way to immigrate after studying abroad in Edmonton.
Therefore, we have prepared!!
To start with, Edmonton is a main city in Alberta province and in accordance with the popularity known as oil sands area of Alberta province,
it is the area where petrochemistry, plant industry and technology by fields are very developed.
Besides, since it is a main city,
we have already told you that of course there are many government agencies,
and also it is leading finance, economy, culture and education.
Especially, University of Alberta is known as one of the Canada's top universities,beyond Alberta province.
NAIT is known as technical school that represents Canada with BCIT in Vancouver or SAIT in Calgary.
The fact that there is a technology college confirmed directly by Canada
means that Alberta province have possibility of development.
In fact, Alberta province is marketed towards people that they do not need much for living expense since the tax rate is low.
However, located in the middle of Rocky Mts., it is also popular for beautiful nature and tourism,
and mining industry due to the bulk of mineral underground.
In addition, IT or diverse media industry is also continually developing and Alberta province is supporting it actively.
Especially, Edmonton is a main city thus of course there are government agencies, and
many big and small head offices and multinational corporations,
also media companies are developing rapidly, not to mention IT companies.
Therefore, in the past most people who chose to study in Alberta province are interested in natural sciences and engineering
such as architecture, plant, chemical engineering, and mechanical engineering.
However these days many people are targeting IT or media related majors.
Actually, in recent years of Canada and each state government focusing on IT industries,
not to mention Canadian local students, students whose major is not related to IT have changed there major to IT related field.
Also, each college are increasing or newly introducing IT or media related majors.
Therefore, people who is considering studying abroad to NAIT, should focus IT and media related majors.
Mostly, the ages of the people who consider Alberta province are newly married couple,
single or family units who have already prepared English language scores.
Thus, people are focusing on professional programs
because there are many people who want to study more related to the previous career in Korea
or who prepare to enter the university right after the high school graduation.
NAIT is a comprehensive public college that represents Edmonton. Including technology related majors,
they also have majors related to trade, cook, nursing teacher, backing.
Today, through simulation Murphy want to introduce unique majors.
Which is, Digital Media and IT Programs. You might not have seen this major in other colleges.
Excluding IT related major that focus on software or computer programs,
NAIT subdivided the major into Digital media and IT
so it has an advantage of studying diverse majors.
In fact, other colleges divide media related programs such as web design, illustration, animation or 3D modeling and do not include IT related class.
However, NAIT is divided into detailed majors so that students can learn deeply,
and easily catchup with unfamiliar studies since the school provide similar programs although it is a different program,
which means that they are all compatible regardless of employment in other area or study.
Murphy focus on Animation Concentration field, among Digital Media and IT major.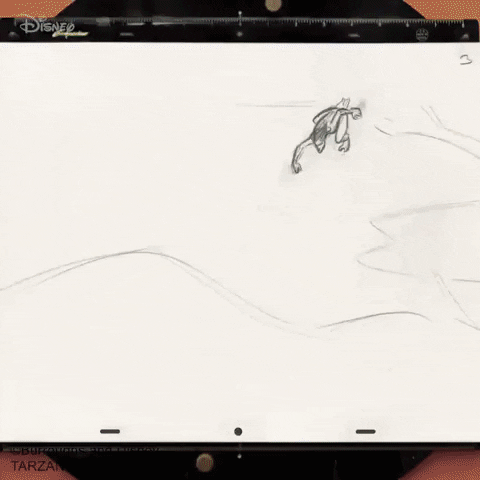 To introduce the major, basically it is a major learning how to create animation.
However, student could learn graphic design technology,
skills for editing video, 2D and 3D modeling technology so that they can be employed as a visual designer
such as animator, graphic/web designer.
Also, refer to the name of the major-Digital Media and IT, student can study deeply through IT related major or build their career.
Particularly, it is not a typical design major, making the major more attractive since it does not require portfolio-the thing
that students struggle and care about the most.
Instead, some subjects are necessary, precedence of the entrance of the college. It is subjects related to the basic theory of web design and digital media.
Math is essential because the comprehension of programing is necessary.
To sum up, in order to enter the major safely, a student need to satisfy math and English condition, and also the grade above 2.0 of required courses. Although the college do not ask for portfolio, it seems the entrance is not easy, refer to the reputation of the college.
Nevertheless, a student would satisfy with the high-quality classes and highly skilled classmates, grow more through healthy competition.
Here is the reason why we have to focus on digital media major.
Today, media related technology is not only included in specific area of movie/video industry,
but also included as future-oriented industry,
due to the development of digital media industry
such as one man video company due to the expansion of professional creators, marketing and expansion of personal cellphone application development(besides companies). Thus, it is related to every kind of existing industry.
Most importantly, 3D technology or animation technology is the second category that Canada is focusing on, so it is worth noticing.
A student could expect below occupational category after the graduation of Animation Concentration in NAIT.
Since it is specialized in animation, employment could be wide for variety of digital
or IT related field, but professional factors such as animator or illustrator might also be noticeable.
In a way, it is very unique so some might have indefinite thoughts like "could I really get employed and get a permanent residence…?"
However, as you can see clearly in the fact that now BC or ON province is selecting separately technology related program,
Canada is very interested in IT and digital media related technology these days.
Some of you who contact to Murphy quite often might know that people who work in animation, movie or video industries should target BC or ON province.
That fact does not change.
It is a common fact that people who are interested in animation and film attract to Vancouver.
Another fact that will not change: the popularity of ON province for other digital media or IT related field.
However, it does not mean that video industry is not in the main factor in Alberta province.
Currently digital media related industry is continually growing in Alberta.
Although it is different based on the career, position and role, we could expect about $60,000 for annual income-an average salary
with somewhat work experience, start with early phase of $40,000 for initial salary.
In addition, it is included in the most high-salary list in Alberta province,
comparing with the salary of BC and ON province in a same position.
It might be a benefit that job market of BC or ON province is wider than the that of Alberta,
but it is a benefit that the salary is higher for some who have graduated Alberta college.
Murphy could also find quite a lot of employment in Edmonton through our organized job posting.
We could often find animation, 3D designer or video-related technician and we realized that job posting is continuing despite the COVID-19 situation.
Now working at home is increasing due to COVID-19,
but it might not be a huge change for those who work in these categories-they have worked at home often previously.
It might be challenging because movie/video related industry have been also hesitated due to the virus,
However it has become the industry that never ends, because virus made people to stay home and be dependent on media.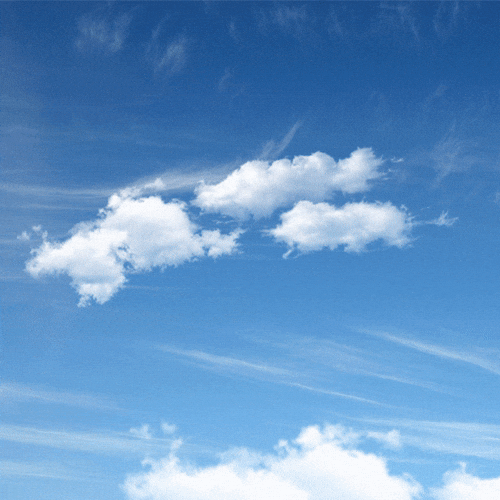 Now, how should we approach to permanent residence after graduating NAIT.
Basically, animator, 3D related technician, illustrator, video editing technician are included in NOC B occupation.
Therefore it is a job that could apply for permanent residence if he or she has work experience in federal or in state government.
First, we must consider Express Entry-no need to mention. Now Canada is selecting applicants who have career within Canada.
They are selecting in CEC category, and the score of the selection is low of all time-even lower than 75points, quite unconventional.
It is unsure that this flow will continue,
However, it will be great if English score, work experience in Canada and academic background is prepared within 2-3 years, considering the possibility.
We could not be frustrated even if federal is not approved.
It is because Alberta province state government immigration is possible-that why you are reading this contents!
Now, we can say that Alberta province state government is the most tricky state government, in the past and even in the present.
We believe that is the reason why people cannot easily choose Alberta province even though people want to.
Yes, it is true, Alberta state government immigration is difficult.
Therefore meticulous procedure is important.
However, AINP is same as other state government immigration,
if a person has minimum qualification, he or she is able to apply for permanent residence.
Also, co-op practical processis considered as work experience,
so we can say that it is easier to satisfy work experience condition.
The minimum qualification of Alberta province state government immigration is listed below:
You can apply to permanent residence after receiving the suggestion of full-time job offer and work over 6 months.
However, different from other state, there are some occupations that Alberta do not admit, so you must check the fact in detail.
We assume that that's why people think Alberta province is fussy.
Of course, although you have graduated the college there is also occupations that is not admitted, as a PGWP-holder.
You must double check occupation lists when looking for a job after study abroad or immigration after studying abroad in Alberta province.
In case of IT related or media video related area, occupation is not limited but rather recommended occupation,
so after graduating NAIT Digital Media and IT-Animation Concentration major you can apply to permanent residence after working as animator,
3D designer or illustrator for more than 6 months.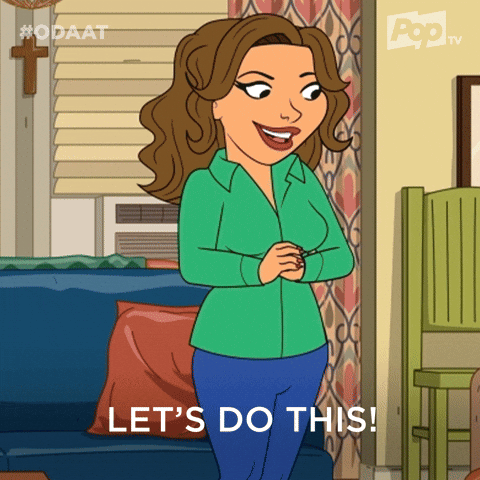 English score is also essential! The required score is CLB4, which is not very high,
so it might be helpful if a student takes IELTS or CELPIP before graduation.
For those who have work experience or educational background, and have more than a year of work experience in Alberta after graduating NAIT,
and have insufficient federal EE score but the score is over 300, should consider Alberta EE.
Each state government introduced state government EE just like federal EE and select the immigrant.
The selection is based on CRS, the basis of federal EE score,
so although it is main government the score criteria is not that low-thus some people hesitated to try.
After introducing ABEE,
Alberta province is requiring 300 points for the selection so people age above 40(who have minus point on age criteria) could also apply.
State government immigration with EE means the evaluation of permanent residence is processing in a short amount of time.
In fact, Murphy's clients got a permanent residence within a year although the COVID-19 situation.
We could expect that it would have been faster if COVID-19 had not been taken place.
Following Murphy's guidance,
There will be many people who want apply to Alberta state government immigration and utilize spouse's visa while studying.
However, if you are thinking that-my spouse works for 6 months while I am studying and can apply for permanent resident,
so isn't it same as Manitoba? I am very sorry but you are having an absurd dream….(apologizing for casting a damp over your dream)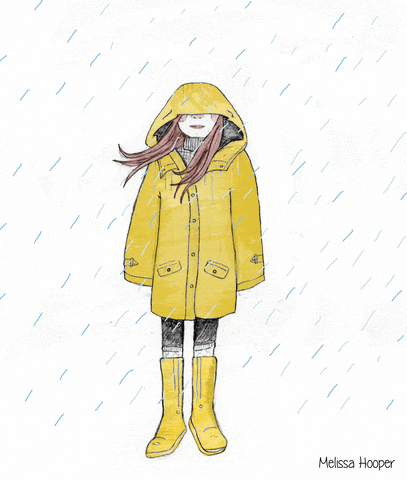 Sadly, Alberta does not consider the work experience of the spouse's career,
so it is impossible to apply for AINP state government immigration. Which means that, it is unable to process AINP worker stream.
This condition is applied equally for students who have graduated and got a job
Therefore, for these people, you can apply for federal EE or Alberta EE!
So, if you are going abroad with your spouse, you have to determine through simulation that among you two who would be able to get a job faster,
and who would get over 300points for EE after employment. By this way you will apply permanent residence to state government immigration faster.
The more you know about Alberta province, the more you are attracted to Alberta.
Now it's time to find practical way to go to Alberta and stop just dreaming about it.
Do you want to be successful on immigration and settle down in Alberta province?
Talk to Murphy first!
We will make you a perfect native-Alberta resident from head to foot.
관련 컨텐츠